Strategy & Planning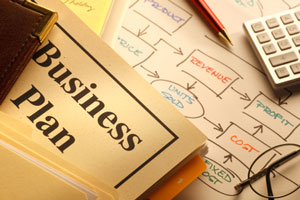 Business Strategy
Learning the business strategy of the competition is not for the purpose of sabotage, but rather to help management understand possible competitive advantages/disadvantages, provide an informed basis to develop strategies to achieve competitive advantage in the future, help forecast the returns that may be made from future investments and predict competitors' response to a new product or pricing strategy.
Branding/Marketing Strategy
Marketing strategy involves careful scanning of the internal and external environments. The internal environment includes the product/service, price, promotions, distribution channels, and performance analysis. External environment includes an analysis of the customers, competitors, and target market. A complete external analysis also includes an evaluation of the technological, economic, cultural/political/legal forces that might have a positive or negative impact on the organization.
Acquisition Strategy
Customer acquisition is an integral part of growing and expanding a business. It involves identifying new markets, developing new relationships within those markets, and providing the value and incentives to motivate product/service trial. It is critical for an organization to leverage new paths and strategies to acquire new customers. Relying on existing communication channels, methods, and strategies without considering unique outreach techniques will limit an organization's ability to tap into new market potential and increase the bottom line.
Up-sell/Cross-sell Strategy
Once an organization acquires and develops a relationship with a customer it is easier to sell that customer different types and additional products if the product/service is of value, a solid relationship has been established and the customer has had previous positive experiences.
Channel Usage Strategy
The number and types of channels used by customers has grown significantly over the past five years. The expansion of the internet, mobile devices and social media provide customer touchpoints not previously available. An organization that understands how, when, and why channels are selected will be better able to provide the products or services customers expect.