Go-To-Market & Outreach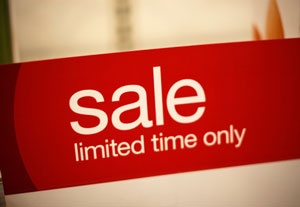 Product/Service Introduction
The introduction or repositioning, usually by a communication or advertising campaign, of a new product or service is critical to the future awareness and understanding of its value. Leveraging a deep understanding of the customer, market, and the benefits and value the product provides, will ensure an effective and memorable product/service launch.
Advertising/Promotions
Knowing when, how and the proper channels to use to interact with customers is key. One often hears the term "share of wallet," which in short means the percentage of a customer's spending a business receives. Similarly, "share of mind" is the percentage of a customer's attention a business receives. Increase "share of mind" by interacting with customers in the way they prefer.
Internet /Social Media
Successful organizations are navigating the new world of social media marketing by defining their social media strategy and managing interactions with existing and potential customers. Whether launching a new website design, increasing web traffic or expanding communication touchpoints, the internet and social media sites are valuable tools to be leveraged by forward thinking organizations.
Events
Organizations seek to create a memorable event and equally as important, possibly more, develop an ongoing strategy and plan to ensure significant consumer engagement after the event is completed. Leveraging the awareness and goodwill developed, organizations must continue to nurture and build relationships.
Fundraising Marketing Support
Competing for donations is critical to the ongoing lifeline of nonprofit organizations. Organizations often have a small window of opportunity to communicate their mission and convince potential donors to commit or increase donations to a worthy cause. Developing a compelling message, sharing moving stories and reinforcing the impact that the donation and organization has on furthering the mission are important to launching an effective fundraising campaign.