About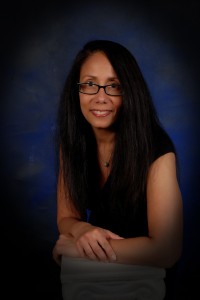 Candace Lucas, the founder of Athena Strategic Marketing, is a seasoned executive with over 20 years in-depth experience. Ms. Lucas and her leadership teams developed and implemented comprehensive segmentation programs, technology and database systems, and change management processes that addressed unmet market needs, resulting in above industry average revenues and profitable growth.
Candace Lucas served as Interim VP and Executive Director of Marketing for WMS Industries, Inc. In Ms. Lucas' position she directed all marketing communications and brand development including product positioning, promotions, trade shows, employee/customer events, and oversaw all research and analytics efforts. Prior to joining WMS, Ms. Lucas served as Director, Customer and Market Information & Analysis for W.W. Grainger where she managed a Center of Excellence, responsible for conducting customer, competitive and economic research and analysis. Before Grainger, Ms. Lucas served as Group Director, Marketing Communications and Director of Marketing Information for En·able, LLC and in several strategic roles at KN Energy and The Detroit Edison Company.
Colleagues, business partners and clients have called her an "insightful strategist, whose vision has been instrumental and is evident in the company's increased focus on raising awareness of the changing industry, market and end-use customer."
Ms. Lucas contributed her talents to various volunteer organizations, serving on the Associate Board of Directors for the Northlight Theater and is currently serving her third term on the Board of Trustees for Unity North Shore. An educated and trained marketer, Ms. Lucas graduated from the University of Memphis with a Master's degree in Business Administration, concentration marketing and management; she also acquired her Bachelor of Science degree in business, majoring in marketing from Illinois State University.
Awards
2012 Patent #823581 Issued, United States Patent Trademark Office
2010-2011 President's Club, WMS Gaming
2010 Great Women of Gaming Rising Star Award, Casino Enterprise Management Magazine
2007 Above & Beyond Award, WMS Gaming
2005 Menttium 100SM Program, sponsor W.W. Grainger
1995 Sarah Sheridan Award, DTE